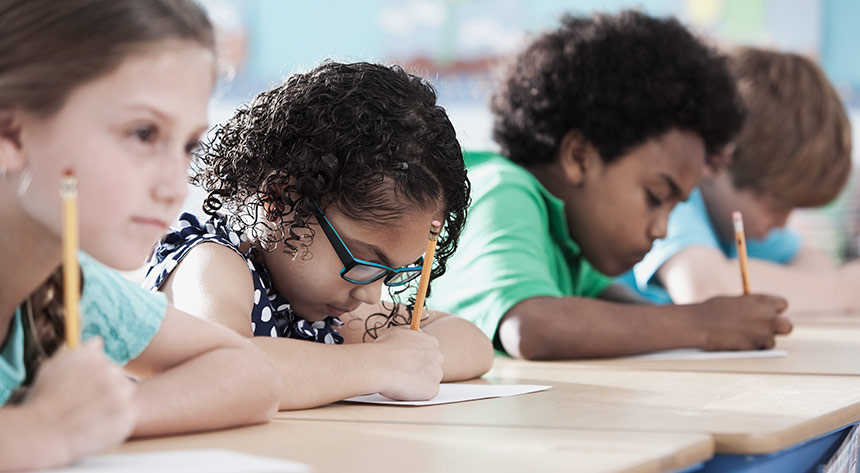 Many students and parents may be suffering from the winter blues right now, but we can't forget that state testing for 3rd through 8th grade students is right around the corner nationwide. State testing or high stakes testing is a standardized test given to students once a year to measure their academic proficiency compared to the grade level standards your state has in place for Math, Reading, Language Arts, and Science. In many states, students can be retained based on their performance on this test. Because of the high-stakes nature of these tests, parents must do everything they can to ensure their child is ready to show their academic proficiency. 
Here are some quick and easy tips on how you can help prepare your student for their yearly test: 
Eat Well, and Be Rested

: This is one of the most important things you can do to help your student perform well on their state test. Testing takes a mental toll on students and can last hours into the day. Students will hit their wall very quickly if they are not rested or have eaten a balanced breakfast. The tricky part is you have to start these habits weeks before the actual test. Sleep deprivation takes more than one good night of sleep to eliminate. So beginning to form some healthy sleep habits now will help your child so much come spring testing. Students need 8-10 hours of sleep. Set a bedtime and stick to it. A balanced breakfast will also help your child have stamina through the test. There must be more than just sugary cereals, donuts, or cake. They need a healthy balance of protein and carbs to make it through testing. Many schools offer free breakfast if you struggle with getting breakfast made at home.

Have a Positive Attitude: A lot of testing is mental, so build up your child's self-esteem now. Create a motto or chant reminding them that they will crush the test. Talk about how they already know everything, so not to worry. Also, discuss how you want them to do their best; test results do not define them. State testing is a necessary evil. It can not truly demonstrate everything a child has learned in a year. Some students are just better test takers than others. This is just one measure of many to determine your child's success during the school year.
Know what will be expected of your child:

Most teachers or schools will communicate about the tests and what is to be expected. But if your school or teacher does not, ask what the plan is to prepare students for the test, and if all else fails, do your own research. All states have testing websites giving information on the tests and even practice questions that parents can access. When students know what to expect on the test and have seen practice test questions, their anxiety is reduced, thus creating better testing results. 

Have opportunities to practice:

Having a set time each day or week before the test to practice, even for 10 mins, can improve testing results. Practice truly does make perfect! 

Be on time for the test:

or even early! This is HUGE! Testing causes anxiety for everyone; teachers, administrators, students, and parents. Nothing can add more to that anxiety than being late. Set additional alarms, prep lunches the night before, have clothes laid out, and do whatever it takes to ensure you are on time for testing days. Most schools have a cut-off time, and if students are not in the classroom by then, they can not take the test with their class, leading to makeup testing. Traditionally students score lower when they have to complete a makeup test than they would have if they took the test on time with their class. 
These small things can help your child be more prepared and perform better on their state test. Little changes go a long way. But don't forget; in the long run, IT'S JUST A TEST!