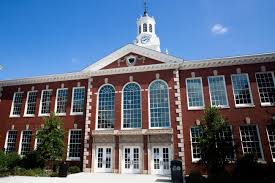 Choosing the right school for your child is one of the most challenging and vital decisions parents must make. You can choose from many different types of schools, but what is the difference between these schools, and how do you know which is best for your child? 
Here are the five major categories of schools: 
Traditional Public Schools

are the most common choice of school. Public schools are operated by local school districts and funded by state and federal dollars. These schools are free for all students in the school's designated area or zone. Public schools must abide by standards set by the state and district they reside in. 

Magnet Schools

are public schools specializing in areas such as Math, Science, Technology, or the arts. While these schools are still free, students often have to meet specific requirements to attend based on academic achievement and DO NOT have to live in one particular zoned area. Magnet schools often have a waitlist.
Charter Schools

are tuition-free educational facilities run independently from the local public school system. Parents must apply to these schools, and quite often, an extensive waitlist exists. Charter schools use a lottery system for admission. Therefore, they are considered a school of choice and can not turn away any student or family that meets all admission requirements. Charter schools were developed to help reduce class sizes and give families another free option outside of their zoned public school. Often charter schools also have specialties: 

STEM charter schools are schools that focus on science, technology, engineering, and mathematics- STEAM schools are similar but add Arts to their focus
Project-based charter schools are learning institutions where students work on various interactive projects, all viewed through the lens of design thinking.  
Montessori-style schools are Independent learning and individualized learning styles schools. There is a significant focus on exploration – it is not uncommon for students in the same Montessori classroom to work on different tasks. Teachers have students for three years at a time in these schools. These schools can also be private. 
Private Schools

are tuition-based schools. These schools are not funded by the government and often are tied to religious denominations or private foundations. Because parents pay a fee for their children to attend these schools, the school is free to make its guidelines on discipline, curriculum, and testing which parents agree to follow upon enrollment. 
Online school/ Homeschooling

for families that would prefer their child to stay in the comfort of their home, online school and homeschooling are available. Many school districts now offer an online program to students. There are also online charter schools that provide a variety of learning platforms and styles, from independent work to meeting with teachers virtually. Parents that want to be more hands-on can opt for homeschooling, where they direct the content and education of their child.  
Ultimately you have to choose the school that best meets your family's and child's needs. But knowing and understanding your different options is the first step to making an informed decision.